The Battery Atlanta
A new experience
Anchored by SunTrust Park, the new home of the Atlanta Braves™, The Battery Atlanta™ is a sports and entertainment experience unlike any other with events, shopping and dining making it the South's preeminent lifestyle destination.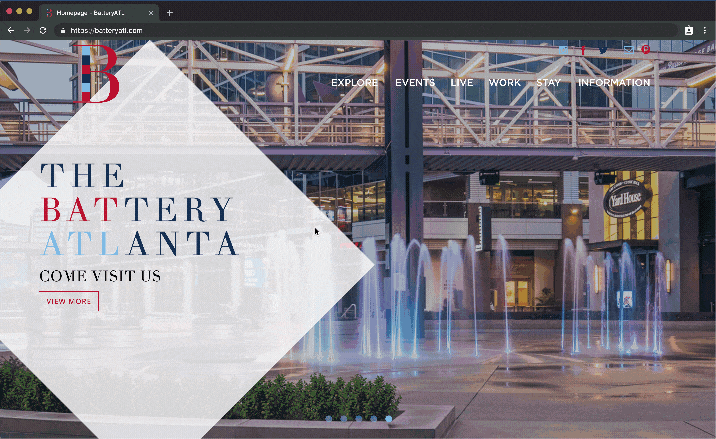 The Project
Aktiv was engaged to building a new responsive industry-leading web presence. The new website goal was to be a fresh, compelling and easy to navigate user experience that guides users to what's there, current events, directions and how to park. Previous versions of the site were not performing as expected and The Braves Development Company had high expectations for the new site.
A home run hit for the Braves
TheBatteryATL.com is a custom Wordpress driven responsive website that invites users to explore the directory of vendors and quickly find current happenings. The websites events section allows for quick filtering of categories and popular seasonal tags and related events. One if the main goals of redesign was to include a special events parking message which is achieved through an alert on the homepage as well as on each event where the parking is effected. Another new feature was to add information about the company and leasing options, which are now available online.
The new modern site is beautiful and effective receiving over 10 thousand happy visitors each week to see what's happening in the latest events, dining choices, entertainment and directions. Aktiv is engaged with the Braves to continually develop new features thanks to a highly modular and adaptable website platform.