Google Analytics for Beginners
Did you know that more than 600,000 businesses are started each year in the US? As you might guess, though, not every company has the staying power that it should.

One of the most common reasons why entrepreneurs go out of business is due to a lack of understanding of their website metrics. More specifically, business owners who do not use web analytics tools are at a large disadvantage compared to their competitors.
Google Analytics is a premier marketing tool that you can use, and Google Analytics for beginners is easier to understand than you think. Let's explore what you should know.


So, What Is Google Analytics?
Google Analytics is a web analytics service offered by Google that tracks and reports website traffic. It's also a platform that offers integrated reporting for search engine optimization (SEO) and marketing purposes.

In context, Google Analytics is widely used as a tool by website and blog owners. This helps measure the effectiveness of their marketing campaigns.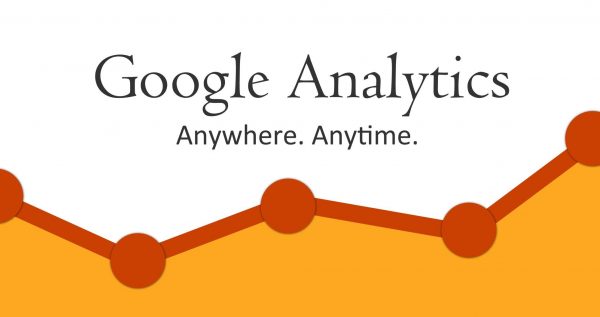 Google Analytics collects data through first-party cookies as well as other tracking technologies. It has the ability to recognize users across devices and platforms.

As a result, you can track an individual user as they move from desktop to mobile and back again. Additionally, Google Analytics can track both organic and paid traffic. This provides you with a complete picture of your website's traffic sources and performance.

Some of the other key features of Google Analytics include real-time reporting, goal tracking, and conversion tracking, attribution modeling, automated email reports, and audience segmentation.
The tool allows users to track website speed and performance metrics such as page load times, a page's bounce rate, session durations, and more. Put simply, you can use this tool to discern key information about your business.

Without this knowledge, you will not be able to have a solid foundation for your future marketing strategies.
What Can I Do With the Information It Gives Me?
The data collected by Google Analytics can be used in a number of ways to improve your website's performance. One of the most common uses is to track conversion rates and goal completion so that you can see which marketing campaigns are driving results.
You can use it to segment your audience so that you can better understand who is visiting your site and how they engage with your content. Other uses include optimizing marketing campaigns and testing new website features or designs.
Overall, if you are looking to get a better understanding of your website's performance and metrics, Google Analytics is an essential tool that can help you achieve your goals. Whether you are just starting out or you have been using it for years, understanding the basics of Google Analytics is key to getting the most out of the platform.
This tool is actually quite easy to use once you get the hang of it. The platform is designed for users of all experience levels, so you don't need to be a tech expert to use it. Many of its features are highly intuitive, such as real-time reporting.

These can be easily configured according to your specific needs. Google Analytics is easy to use once you become familiar with it. As time goes on, you will even find it easy to teach yourself some of its new features.

However, it still requires a bit of work to get started. A common mistake that people make is assuming that the tool requires no user input. They might then become frustrated and discard the tool altogether.

So, keep this in mind when moving forward.


Are There Any Drawbacks?

While there are many benefits to using Google Analytics, there are also a few potential drawbacks. For example, if you have multiple sites or blogs that you want to track with Google Analytics, you will need to set up multiple accounts and domain property tracking settings.
Additionally, some of the reporting features of this tool can be somewhat complex and are not always easy to configure or understand for less experienced users.

Despite these drawbacks, however, Google Analytics is widely considered to be one of the best web analytics tools available today. It has a large number of powerful features that can help businesses of all sizes to track and optimize their online performance.

It's also worth noting that working with a professional can help you integrate this tool into your business. They have all of the resources and knowledge to help you avoid common pitfalls.
When searching for a professional to work with, you should consider their past reputation. Otherwise, you will not have insight into the type of results that you can expect from them. Of course, you should also search for a professional who has a sufficient amount of experience.

Working with someone who is new to the industry is not guaranteed to provide lackluster results. However, you will be taking a bigger risk than you should.


Google Analytics for Beginners Doesn't Have to Be Difficult
Google Analytics is a powerful tool that can provide valuable insights into your website's traffic and performance. Although Google Analytics for beginners can seem intimidating, the above guide has everything you need to know to get started on the right track.
Want to learn more about what we have to offer? Feel free to get in touch with us today and see how we can help.