Inspiration, experience and proven processes is what you can expect from Aktiv Studios. We provide design and development services, ensuring your investment directly brings life to your vision. No matter what you need your website to accomplish, Aktiv will get you there.
let's get started
It's good to go back and forth with them. They have good ideas. We have a good work relationship.
They really take the time to listen to what we want and why we need things to work a certain way.
Their software knowledge and time estimation were outstanding.
I'm pleased with their work, but it's their can-do attitude that's most impressive.
This was a project …. delivered in the ideal way we were looking for.
At the end of the day, we felt like Aktiv understood who we were.
You don't get lost in the shuffle when some other larger companies come along.
If you're looking for somebody who's responsive, then they're the ones to go to.
They make the techy details easier for us to understand.... They work well with all of our teams.
They leveraged the right technology to provide transparency and peace of mind.
explore more work
Let Us Be Your Guide
Starting a new web project can feel like an insurmountable task, but having committed, experienced guides by your side will ensure success. By leveraging Aktiv's advanced knowledge of the terrain, together we can summit the mountain together.
explore our approach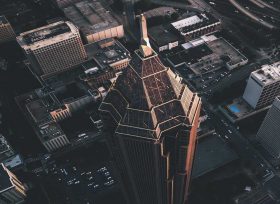 Recently, Aktiv Studios was recognized for our inspiration, experience, and proven processes as Clutch.co named us as a leading creative and design agency in Georgia!
---
|
Read More