WordPress & Interactive Website Design
Our award-winning interactive & WordPress website design team will leave a lasting impression on your customers. We've assisted Fortune 500 companies, celebrities, and small businesses in establishing their brand, collateral, and website design. Our creative strategy can help you conquer any challenges ahead.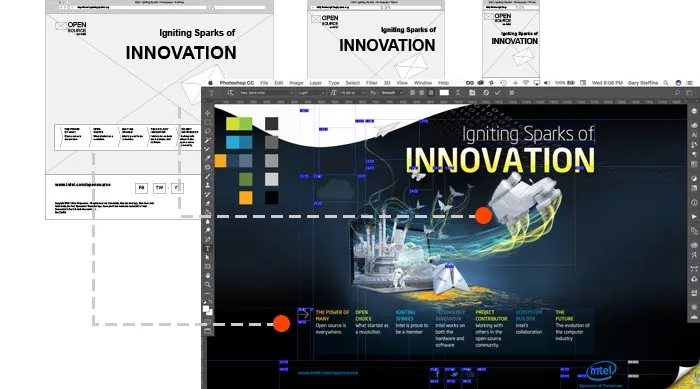 Web Design
WordPress & Website Design Solutions that Work
We're passionate about creating original and beautiful websites. Our services include WordPress website design, the creation of sitemaps, user flow diagrams, and page wireframes, plus we encourage iterative changes based on new content and intelligence.
We design with purpose. Our strategies transform your objectives into visual concepts and online experiences that work. No matter how a visitor interacts with your site, whether on a laptop, tablet, or phone—even in the Himalayas—your website will be working for you.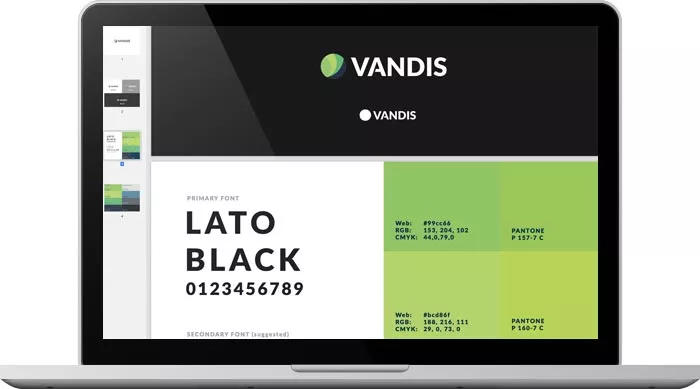 Branding & Collateral
One of Your Most Valuable Assets
Your brand is often the first impression you make on others and the way, ideally, you convey how you want to be seen. Broadcasting a consistent and coherent image to the world is imperative for any organization seeking to touch its audience and create symbiosis. An effective brand should communicate your purpose and personality, while enhancing your company's presence, wherever it appears. We can work with you to create a new or revised brand standard, including logo design, iconography and print collateral, and we can enhance your current brand assets for your new website project.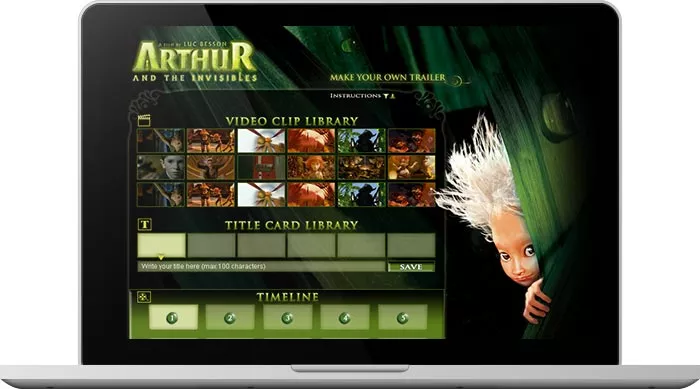 Interactive Website Design
Limitless Design Opportunities
We apply our website design skills across all interactive applications. This can include everything from creating a custom design for animated graphics and icons, infographics, viral campaigns, online advertising, third-party web applications and mobile apps. When these ancillary design services are strategically applied to your brand you create an online presence that is both cohesive and impactful.
Our Website Design Process
We follow a six-step process for each client's web design project. Here's what to expect when you hire an Atlanta web design company like Aktiv Studios.
Our consultation phase begins with an extensive interview. During this interview, we'll learn the ins and outs of your business and understand who your target audience is. That information will help us determine the features your website will need.
If you have an existing website, we'll analyze it to discover where it's lacking and how to improve it. We'll assess your current SEO efforts and performance metrics, allowing us to understand where we can build upon your efforts to draw more traffic and increase your brand's visibility.
The information we gather from our consultation will allow us to identify the functions and features that can increase user experience on your website. We'll also need to know the type of information you'll include on your website, whether you plan to build a large blog or a large-scale e-commerce store.
We'll establish your website's objectives, enabling us to determine the types of conversions you want from the site's existence. Some common goals include:
Increasing brand awareness
Building revenue
Establishing credibility and authority
Growing audience and expanding market reach
Encouraging in-person visits to a physical storefront
For instance, a law practice might seek qualified leads by developing content around the organization's practice areas and advertising the locations it services. On the other hand, an e-commerce store would likely promote its products nationwide and require many individual pages for each item it sells.
Once we've set the initial goals for your site, we'll measure the results after the launch. Our curated analysis allows us to ensure that your website attracts the people you're seeking and helps us determine whether adjustments are necessary.
Finally, we'll undergo a thorough examination of your competitors. This comparison will help us understand their marketing strategy and identify ways you can stand out in a competitive market.
The second step of our process is to build the blueprint of your new website. We'll begin with a sitemap structure that logically separates each of your website's pages, making it user-friendly to both customers and search engine bots.
Aktiv Studios is known for WordPress web design in Atlanta. WordPress offers the most streamlined options for customized websites and provides a vast array of plug-ins compatible with its platform, ensuring that you have a state-of-the-art website that's easy to build upon in the future.
Once we have the proper blueprint for your website, we'll discuss it with you before moving to the next stage in the website-building process.
Every website we create has unique design attributes that set it apart from competitors.
We'll drill down into each design element, selecting the appropriate color schemes and combinations for your style blocks and fonts. We'll also set your heading styles and images to differentiate your site from competitors and other sites across the web.
As part of our WordPress web design in Atlanta, we consider all aspects of your website from end to end. We'll ensure that the color scheme and styles we use for your website match your organization's existing logo and brand voice.
When we're ready to move on to the next step, we'll give you a sneak peek of our results before incorporating your feedback and making any adjustments you feel are necessary.
The implementation phase typically takes the longest, as this stage involves the complete development of your website. During it, we'll take the blueprint and design elements and structure each page accordingly.
Depending on your website's objectives, you may have hundreds of different pages or just a few. We'll ensure that each page contains the content and navigational aspects necessary for a streamlined user experience. We'll also audit the final sitemap to ensure that it meets industry standards, including ADA and W3C validations.
As a premier provider of WordPress web design in Atlanta, we'll fully customize your page and incorporate any necessary plug-ins, including Shopify, WooCommerce, or BigCommerce.
We use comprehensive coding techniques in implementation that make it easy for search engines to review your website's content, improving organic traffic and making your website fully functional to visitors.
Our interactive web designs are compatible with all devices, including PCs, laptops, smartphones, and tablets.
Before we launch your website, it will pass through our comprehensive QA testing program.
As part of this program, we'll evaluate your website's appearance on different devices and review its navigational functions. We want to guarantee that every visitor to your site can access the information they need without getting turned around or running into a dead end.
Lastly, we'll evaluate your site map, simplifying it and ensuring that search engines can adequately crawl it as you add additional content.
Part of our testing process involves use cases. We'll identify specific scenarios clients are likely to encounter on your website to make sure each one passes with flying colors.
For instance, if you have an e-commerce store, we'll test the ease of adding products to a cart and moving them through the purchasing process. This will result in a simple, straightforward payment collection structure that lets clients purchase what they need without extra effort.
We'll also test other functions of your website, such as newsletter sign-ups, chatbox implementation, and simple navigation between your various landing pages and content posts. We'll even evaluate the site loading speed to confirm that it meets each search engine's rigorous requirements.
The last stage of our process includes website launch and analysis. Once we open your site to the public, we'll perform a final inspection to double-check that it aligns with our QA testing. We'll also manage your website-hosting process, which includes selecting the right provider to ensure that your website remains accessible at all times.
We'll provide additional functionality to your website during the launch, including connecting your email accounts and social media profiles. We'll also incorporate any special features your site may require, such as file uploads or downloads.
No website is complete without a connection to Google Analytics, which allows you to track your visitor's browsing habits as they find your website and engage with your content. We'll link your site to Google Analytics and other metrics tools to better observe client interactions with your website.
We can also assist you with your ongoing website needs, including SEO, social media and content management, and marketing automation tools. In fact, 95% of our customers retain us for additional services after launching their professionally designed websites.
At Aktiv Studios, we take a creative approach to interactive web design. We believe every website should reflect an organization's unique voice, so our websites are always one-of-a-kind. You can be sure your company's website will provide a different experience from your competitors.
Before taking on any new interactive web design project, we conduct a thorough consultation with the client, allowing us to better understand their business and the products or services they offer their customers. We'll also seek to understand the tone they're seeking to convey, their target audience, and what they'll use the website for.
Our holistic approach allows us to develop a website that connects with your customers, whoever they may be. We'll see that it has all the features it needs to perform well on search engines, including a quick load speed and crawlable site maps.
We're proud to be an Atlanta web design company that devotes itself to our client's needs. Our small size allows us to provide careful, personalized attention to every project we work on.
Most of our clients return to us after the launch of their websites for assistance with other services, including web hosting, site maintenance, and SEO services.
Website Development
Our experts take the time to fully understand your needs and business goals before recommending a CMS or custom development strategy.
explore solutions