What is on-site SEO?
If on-site search engine optimization came down to a line from Bill & Ted it would be "Create useful content and present it in an excellent way".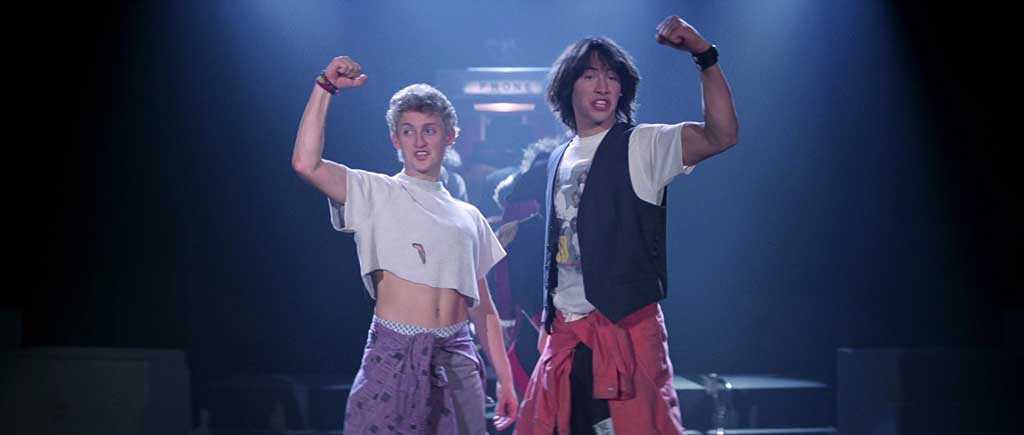 I'm going to dive into what this means to us at Aktiv and how we help our clients achieve this on a modern website.
On-site SEO is the optimizing of page content, elements, code, structure, and cross-linking on a website. Off-site SEO generally refers to other articles, sites and indexes elsewhere on the Internet linking to a page on your website. Both of these work together with the goal of ranking higher and receiving more qualified traffic from search engines.
On-site SEO also helps visitors clearly understand what a web page is about and whether it matches what they searched for. It's a win-win for both search engines and users if they can:
Understand what a web page is about.
Identify pages that match what has been searched for.
Find that page's content useful and worthy of ranking well on a search engine results page (SERP).
Keywords, content, and on-site SEO
Most people that have worked on websites over the years either think or used to think that onsite-seo was loading a page's content and the keyword meta tag with high-value keywords. Since this was exploited by "black-hat" marketers, search engine algorithms have gotten highly sophisticated over time and "keyword stuffing" and other exploitative SEO techniques are no longer effective. Infact, today we don't even use the keyword meta tag, search engines can extract a page's meaning from the use of synonyms, the context in which content appears, or even just by paying attention to the frequency with which specific word combinations are mentioned. While keyword and keyphrase use still matters in the content and paid-for advertising, methods like using exact-match keywords for a certain number of times is no longer the goal of on-page SEO. What is important is a pages content relevance to a search query.
The content of a page is what makes it worthy of a search result position. It is what the user came to see and is thus extremely important to the search engines. As such, it is important to create good content. So what is good content? From an SEO perspective, all good content has two attributes. Good content must supply a demand and must be linked. If your content fulfills a niche demand it is much easier to attract an audience.
In this way, on-site SEO is less about keyword repetition or placement and more about understanding who your users are, what they're looking for, and about what topics (keywords) can you create content that best fulfills that need. Pages that meet these criteria have content that that matches these four 'R' rules:
Relevant: Part of creating and optimizing for quality content is also delivering on searcher expectations. Content topics should align with the search queries for which they rank.
Robust: Page content on a topic should aim for at least a 700 word count to be considered thorough.
Readable: Is the content well written and easy to read for its intended audience?
Reliable: Does the site itself match the search content, is your site a reputable source with other similar expert knowledge?
We also recommend adding the primary keyword or keyphrase into your meta title, meta description, and within the main heading (h1) and content of the page. But following old school repetition for keyword density isn't going to help and may detract from the content quality and readability.
It's a good idea to check what users are searching for by checking your Google Search Console, searching for similar pages and identifying what you should be writing about or making adjustments to existing content.
Structural on-site SEO
We are firm believers in optimizing all website pages where we can that also affect SEO. Here's a checklist that will make your site a win for both your company and your users:
Check that page structure is using HTML content tags properly and in a cascading order.
Does the website load in under 3-seconds for both mobile and desktop?
Are pages W3C Compliant? This is also a first step in ADA compliance.
Does the content make use of Schema.org structured data or other markup?
Are page names written semantically (friendly URLs)?
Is the site structured in a semantic URL hierarchy, are pages categorised in a structure that make sense to both users and search engines?
Is the site responsive, coded for mobile-up optimization?
Is the site ADA (Americans with Disabilities Act) friendly? Using descriptive alt tags and ARIA attributes adds additional content and context to help your pages be much more readable to screen reader browsers.
Is there enough internal linking?, linking pages with a navigation structure as well as contextually (ie. think Wikipedia)
Is page metadata correctly implemented? Title tags are the second most important on-page factor for SEO, after content. Both Title tags and Description tags must be written to describe the content, while also being constrained to a word count that fits inside the search engines allocated space for mobile and desktop.
All of these elements tie back to the same basic idea: creating a good user experience. The more usable a page is (from both a technical and non-technical perspective), the better that page's on-site optimization.
Fully optimizing a page on your website requires both text- and HTML-based changes. Depending on how the site was developed this can be straightforward or challenging. Site created with a visual page builders (i.e - WPBakery Page Builder or Elementor) in Wordpress, for example, will output a huge payload of unnecessary scripts and external libraries making page speed optimizations difficult. In our own custom website development we address all these on-site factors that contribute to ranking and improving the quality of our clients own website pages
Want to make your onsite-SEO excellent?
At Aktiv, we offer customizable on-site seo optimization services that are tailored to your current website. Fill-out the contact form below for a free evaluation and custom proposal to get your site out of the desert.